Story of how it began.
More than 15 years ago I felt led to start a  platform where women could come and be empowered in a fellowship environment on their journey to discover or transition into their purpose.
I started hosting meetings where we always had the foundation of Christian teaching, a guest speaking on a specific and relevant topic and an opportunity for the ladies to share and we prayed together.
After 10 years, we started to host teaching meetings where I shared the revelations that God had illuminated to me over the years and sent me to share it with others. These teachings have been a great inspiration and revelation to many and have been a key to overcome many challenges they face.
Last year we grew to establishment of the Women in Leadership Think Tank which was birthed to create a specific platform where God had raised ladies into leadership positions and they could come together to learn leadership lessons while speaking about their challenges with an executive coach in a group setting.
About the founder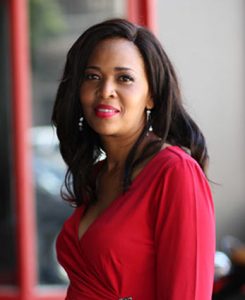 Prudence Mocumi has a passion for God and for His Word which started over two decades ago.
She attended four Bible schools both internationally and in South Africa which includes Internal Christian Ministries, World  Harvest  Theological College, Heritage of Faith Bible Institute and Leadership Academy and Rhema Bible Training Center.
Prudence has shared the word with congregations for over 10 years both in South Africa and abroad, both in Pentecostal and demonational churches. She is fuelled by the love of God and to bring this message of the centrality of Christ to the world.
She felt led to start a ministry called 'Woman of Vision' over 15 years ago which is touching the lives of women and transforming them by the power of the Word of God.
Prudence is qualified in the area of business and pursued a career in human resource management over the past 20 years working in several multi nationals  in the UK and South Africa.  She  serves on Boards and also enjoys serving her community.  She is a mother and enjoys  travelling and her other passipn is in the area  of  the advancement and development of women in leadership.
---
Conviction
I believe that God has created each one of us with a divine and unique purpose. Just as the manufacturer knows the manual for the product they created, so God knows what purpose He created you to fulfil.
Our goal should be to find that purpose, the gifts and talents He has planted in us to accomplish our purpose and live them out. We should spend time refining our gifts and talents and grace and favour, we will find our gifts opening doors for us to affect, influence and stand before great men.
This journey is about becoming FIT FOR PURPOSE.
Values
Foundation of faith in God
Empowering people to live out their purpose
Fellowship and unity with others
Fanning into flame the gifts within you
Believing your gift will make room for you